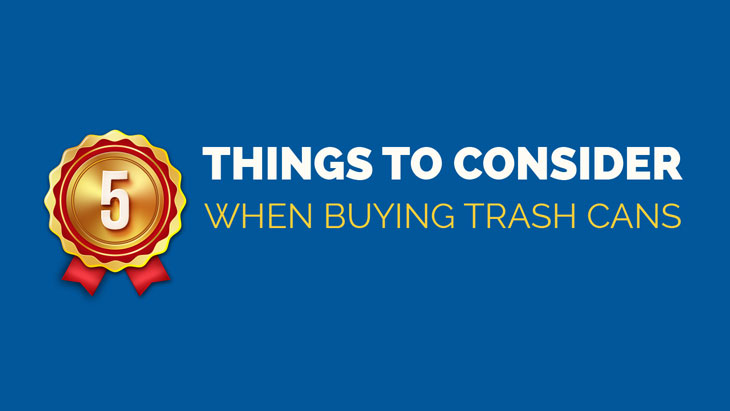 5 Things to Consider​ When Buying a Trash Can 2023
If you are in need of a trash can and you think it's a straight forward job, then it's time to get the facts right.
There are a lot of trash cans available on the market. You just need one or two of them. But how do you choose the right product for you? To avoid wrong product purchase, we made your life easier by pointing out five facts to make it useful for your needs. Those are -
​Size & Capacity
Ease Of Use
Materials
Price Points
Product Facts
These are the most common factors you should consider, but there might be some individual requirements based on your custom needs.
In case you want more details about picking up the best trash can, you should check this infographic for better understanding.​